We are looking forward to hearing from you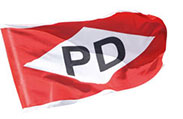 The Döhle Marine Services Europe Sp. z o.o. with its seat in Gdnia is a licensed Employment Agency (No. 909) and is the controller of personal data.
The contact details of the data protection officer in Poland:
Jacek Witt
Tel.: 604 914 492
E-Mail: jwitt@meridian-kd.pl
We not giving permission to use any contact data for marketing or sales withing the meaning GDPR law.
MAIN OFFICE

GDYNIA

BATOREGO 28-32 Str., 1st Floor
81-366 GDYNIA
POLAND

Tel: +48 58 660 6099
Fax: +48 58 660 5770
e-mail: office@doehle-mse.com

SUPPORT OFFICE

KLAIPEDA

ATSTOVYBE KLAIPEDOJE
BALTIJOS pr.105
93222 KLAIPEDA,
LITHUANIA

Tel: +370 462 462 60
Fax: +370 462 462 61
e-mail: office@doehle-mse.com
Our office is located at Fort Anne, South Quay in Douglas which is just by Douglas town centre on the East coast of the Island. You can reach us in about 20 minutes from Ronaldsway Airport, or by the Steampacket Ferries directly opposite the building. Please find below a map showing the location.